We try describe as a more dynamic stochastic/macd, it moves smoother and quicker without giving too many false signals.
Conditions we use the Wavetrend for are similar to the MACD where we are looking for crossovers or divergences in the extreme bands, these shouldn't be used to trade alone and should be paired with other pieces of confluence for a higher probability trade however this is one of our favourites.
You will note we also have a Vwap Extreme histogram displayed in the middle of the Wavetrend, this is a piece which you can use for confluence, when you see the bars stretch down and start flashing green, this is signalling we should be close to a bottom, we don't use the signal until the first histogram bar which is not green for confirmation as the trend can continue on for a few more candles.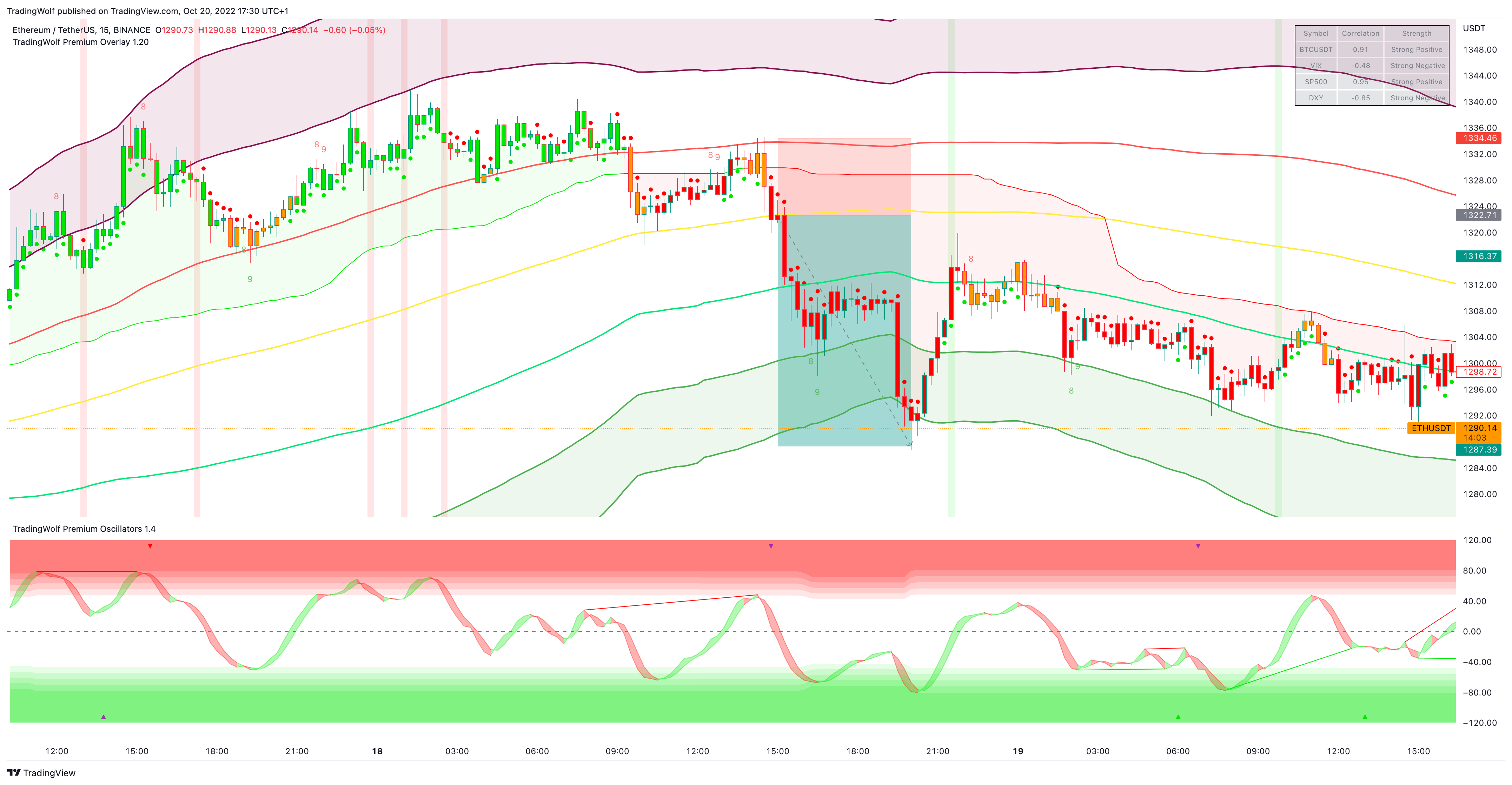 A Trade example using the Vwap and our trustworth Triple bands, Divergence confirmed as we cross below the middle band line, we have added confluence with the down trending candles and red trend dots. Simple 1:3 risk:reward trade.
Configuration​
The wavetrend we have preset to what we like however we may introduce the option to change these settings in a later update.
However, with the VWAP you do have the ability to change what VWAP we base the calculations on, we recommend using the Daily or Weekly.
Next to this you will also see a Threshold setting, this will let you adjust how frequent your get the extreme signals on the vwap histogram, 1 is the lowest threshold and allows the most signals where as 5 is the opposite, by default is should be on 3.
Alerts​
To set an alert, toggle the alert button in the Wavetrend section of the settings, you will notice you have a few options:
Crossing in Extreme
Divergence
You can also adjust the frequency the alerts are sent, we recommend using 'once per bar close' for these alerts.