The awesome Oscillator is based on some pretty simple calculations but is hugely powerful.
The 3 main use cases are crossing the 0 value, showing weakening momentum and divergence signals.
The 0 market is the macro perspective of whether the market is trending bullish or bearish, on higher time frames you could simply use this crossover with other confluence as a trade idea and be profitable.
To show weakening momentum, this is kind of a similar style to the MACD, the Oscillator will turn a faded colour to show traders are not willing to purchase as much as the current levels, we like to see at least 10 candles trending in a certain direction before we would consider the weakening momentum as a potential take profit level.
Divergences on the Awesome oscillator are almost more accurate than any other oscillator. If you use these in correlation with the RSI it will help you rule out a lot of failed Divergence trades.
You can see below, the AO has picked up 2 good divergence signals which the RSI didn't get or picked up in a worse position.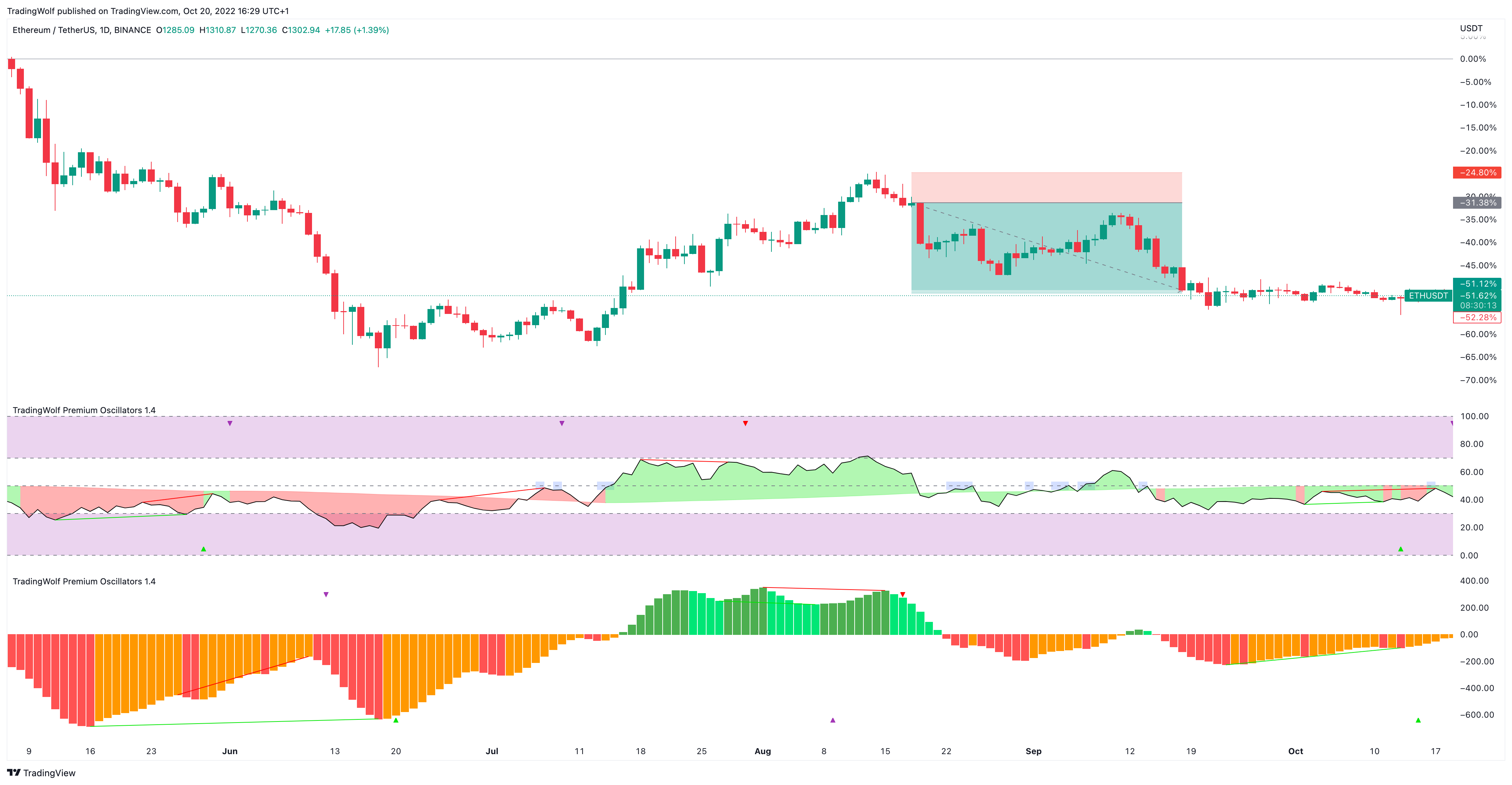 Configuration​
You have the ability to change all the AO lengths, including its source.
Display​
You can change the colours of the 4 different histogram signals from the AO.
Alerts​
To set an alert, toggle the alert button in the Awesome Oscillator section of the settings, you will notice you have a few options:
Crossing 0
Weakening Momentum
Divergence
Weakening momentum will only trigger if the AO has been trending in 1 direction for at least 10 bars, when 1 bar starts showing weakening momentum after this, an alert will trigger.
You can also adjust the frequency the alerts are sent, we recommend using 'once per bar close' for these alerts.